It began with a need that spread to an idea. Then the idea melded with another and another until a chain of ideas forced us to willingly strike while the iron was–oh, nevermind. That cliche wasn't going anywhere less…cliche.
Basically, we're a small business run by two people living in the Pacific Northwest. We sell science fiction & fantasy books and chainmaille jewelry inspired by these books and other geekery.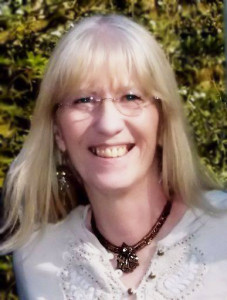 Elise Kreinbring is the chainmaille artist half of Books & Chains. When she's not making chainmaille jewelry, she's playing with her kitties or gaming.
Elise is also the co-owner of a music venue and art gallery in Second Life.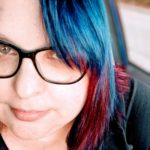 Multi-international award-winning speculative fiction author Raven Oak is best known for Amaskan's Blood (2016 Ozma Fantasy Award Winner, Epic Awards Finalist, & Reader's Choice Award Winner), Amaskan's War (2018 UK Wishing Award YA Finalist), and Class-M Exile. She also has many published short stories in anthologies and magazines. She's even published on the moon! (No, really!) Raven spent most of her K-12 education doodling stories and 500 page monstrosities that are forever locked away in a filing cabinet.
Besides being a writer and artist, she's a geeky, disabled ENBY who enjoys getting her game on with tabletop games, indulging in cartography and art, or staring at the ocean. She lives in the Seattle area with her husband, and their three kitties who enjoy lounging across the keyboard when writing deadlines approach. Her hair color changes as often as her bio does, and you can find her at www.ravenoak.net.
Sometimes, Books & Chains will have a guest author with us as well, so you're always guaranteed to find some good reads and great jewelry at our booth.
Check out our events calendar to see where we'll be next.