Check out our EVENTS page to see what events we'll be at! If you can't see us in person, we have limited stock of items at our online store, which you can check out HERE. Raven's books are available at most major retailers worldwide including Amazon, Barnes & Noble, iTunes, Powells, etc., but at our store, you can get an autographed copy!
---
PRODUCTS WE SELL


All pendants hand crafted by Elise and come with cord or chain necklace (also available as a keychain or cell dangle). Two of these pendants are inspired by novels by author Raven Oak.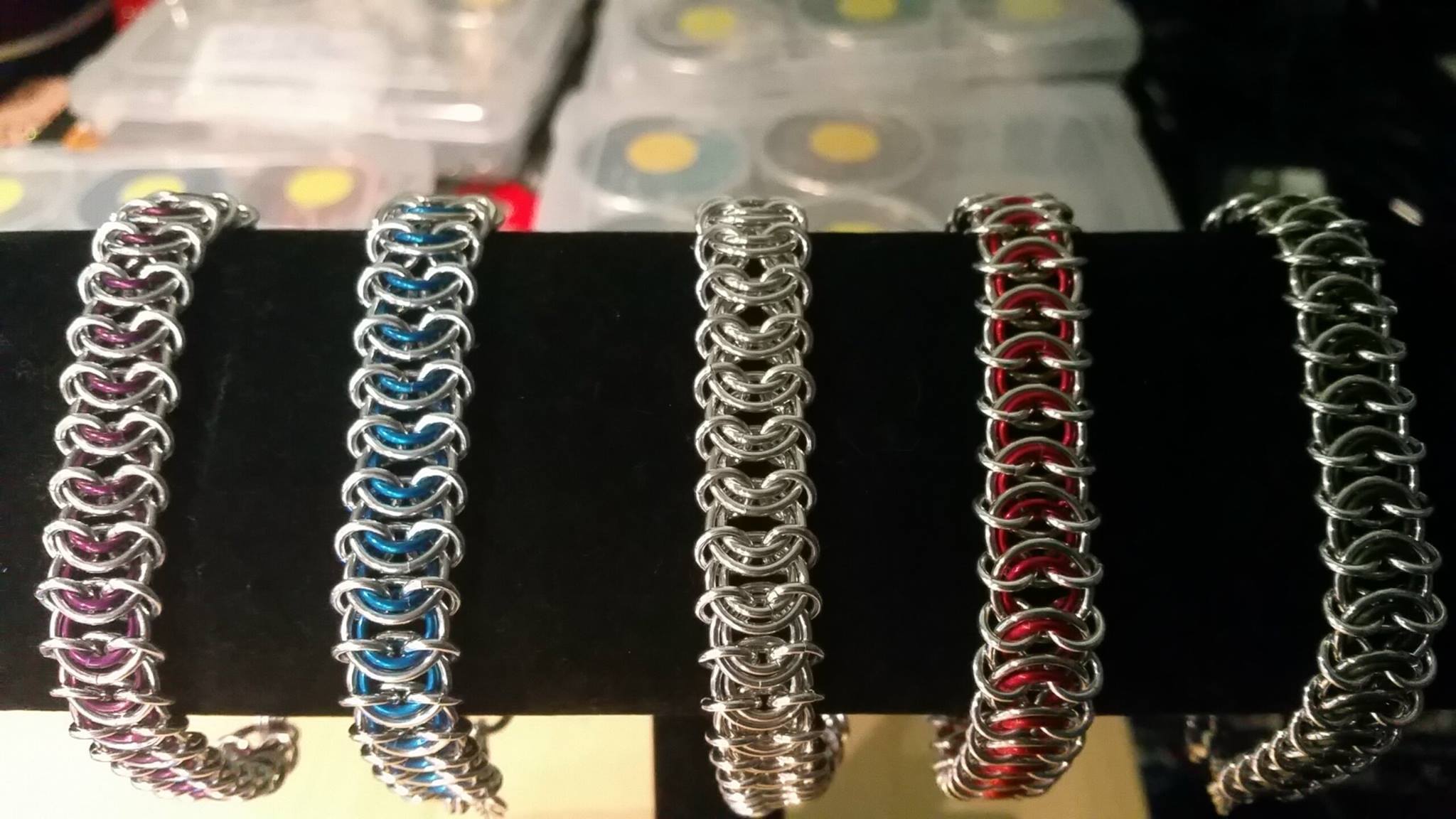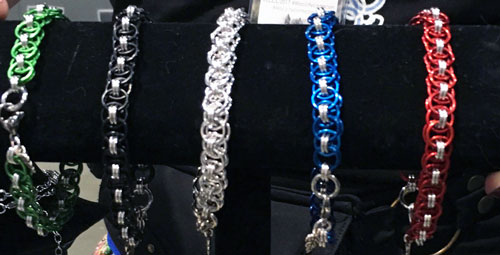 Chainemaille bracelets can be sized to fit a variety of wrist sizes and come in a variety of designs.

These bags can hold anything from dice to loose change.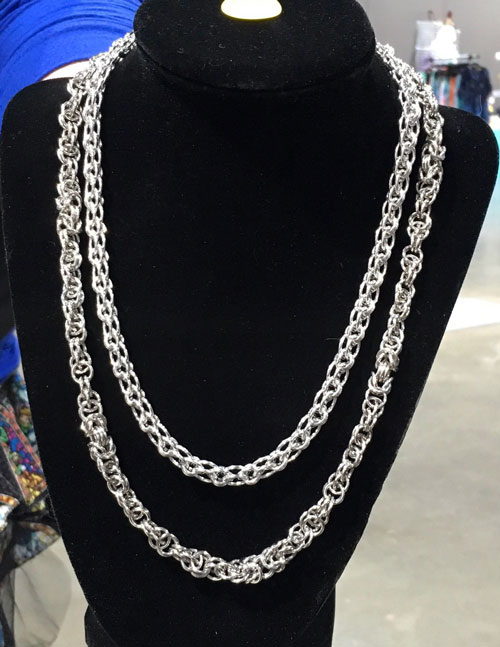 We also have a variety of necklaces.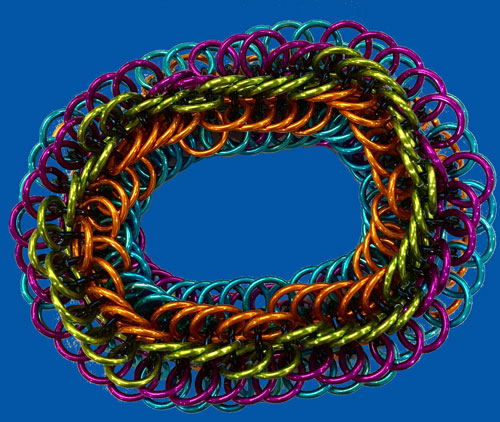 These tactile fidget toys move smoothly in the hands and are soundless.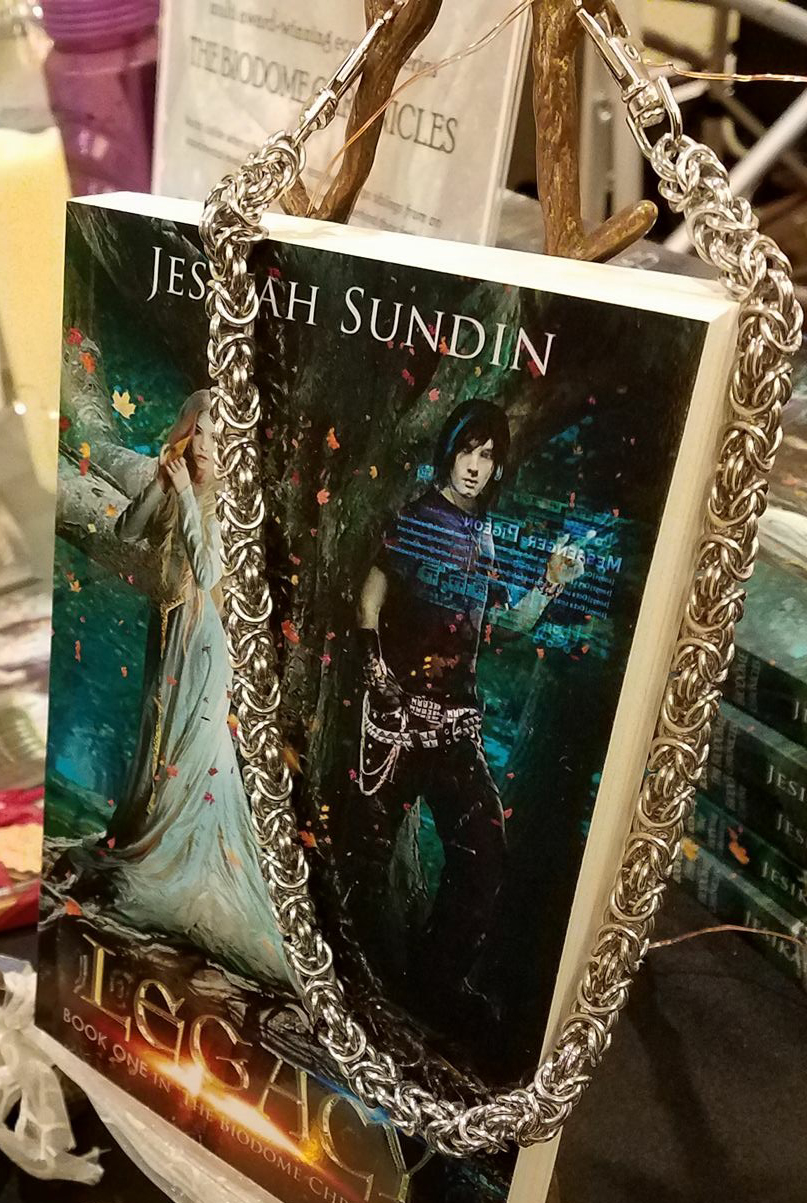 Wallet chains inspired by The Biodome Chronicles by Jesikah Sundin.

Books by bestselling science fiction & fantasy author Raven Oak

Hero-themed earrings! We're adding new designs all the time.