Elise and Raven had a fantastic time at Anglicon 2016! This was our booth at the beginning of the convention.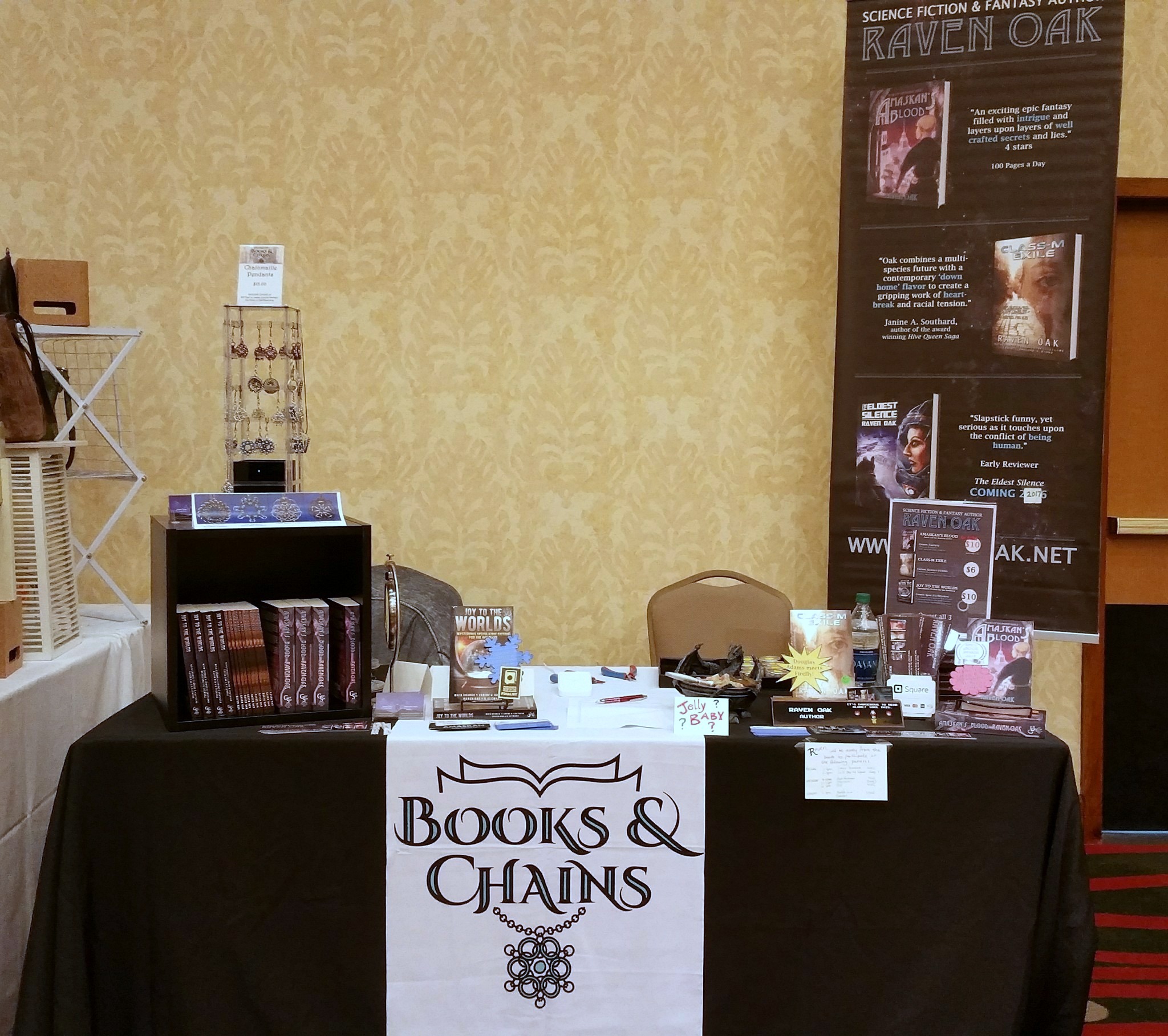 We came out with 4 boxes of books and left with only 1! Always a great thing to have happen as a vendor.
We ran out of Jelly Babies halfway through Saturday, but our booth dragon laid some "eggs" overnight for Sunday. Besides selling a ton of books and chainmaille jewelry, we met some very amazing Whovians! We definitely hope to be at the next Anglicon in December 2017!
Now to get stock ready for Central City Comicon in Yakima in October!