Check out our EVENTS page to see what events we'll be at! If you can't see us in person, we have limited stock of items at our online store, which you can check out HERE. Raven's books are available at most major retailers worldwide including Amazon, Barnes & Noble, iTunes, Powells, etc., but at our store, you can get an autographed copy!
---
PRODUCTS WE SELL

We sell a variety of geeky, handmade chainmaille jewelry & science fiction/fantasy novels by local author Raven Oak. Much of the chainmaille is inspired by Raven's books as well as various fandoms like Doctor Who, Marvel comics, Star Trek, Star Wars, etc. Sometimes we host guest authors in addition to Raven, and in those cases, we carry their books as well!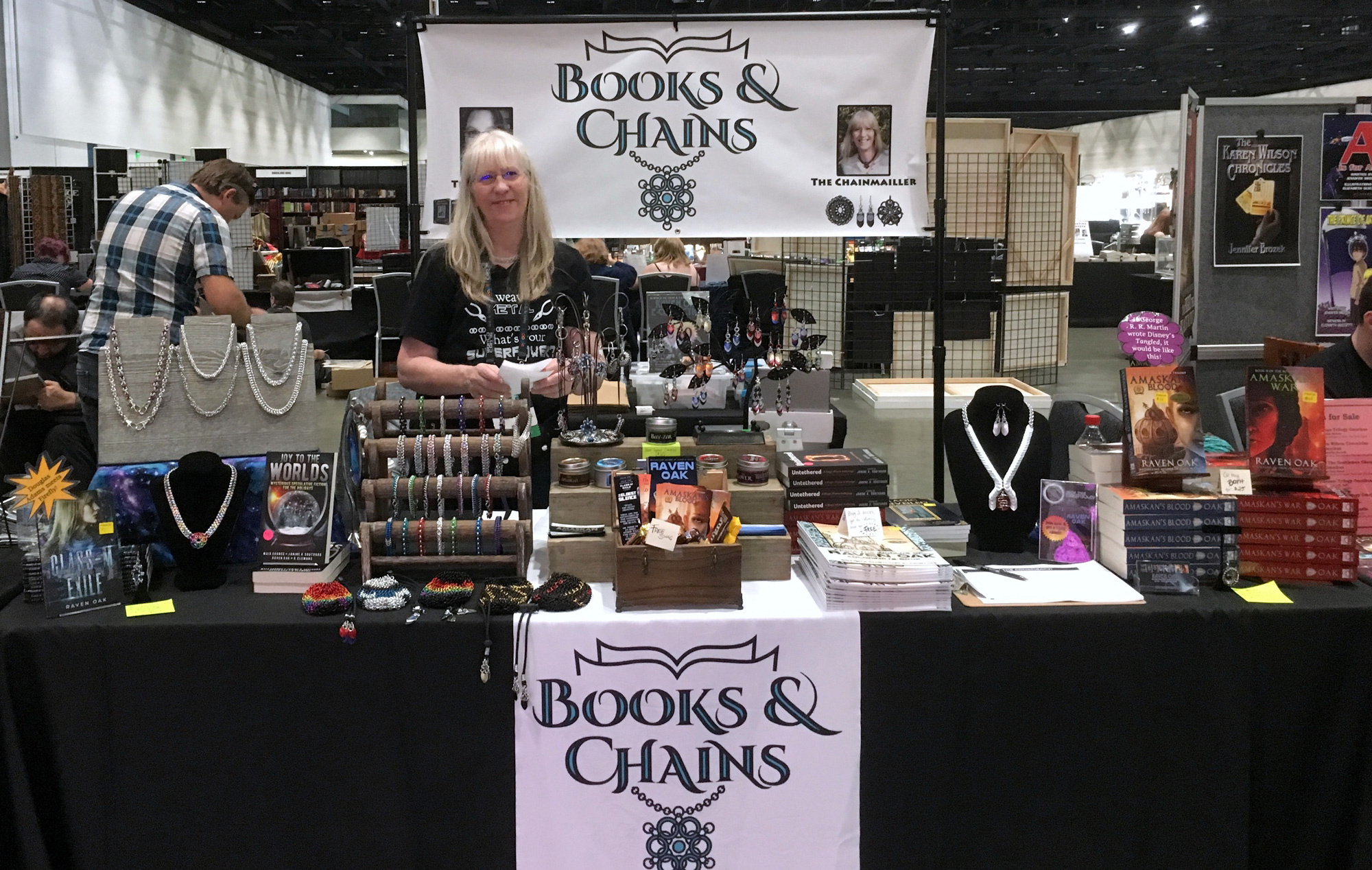 You can see a closer shot here of the variety of chainmaille jewelry. Keep scrolling for more close-ups.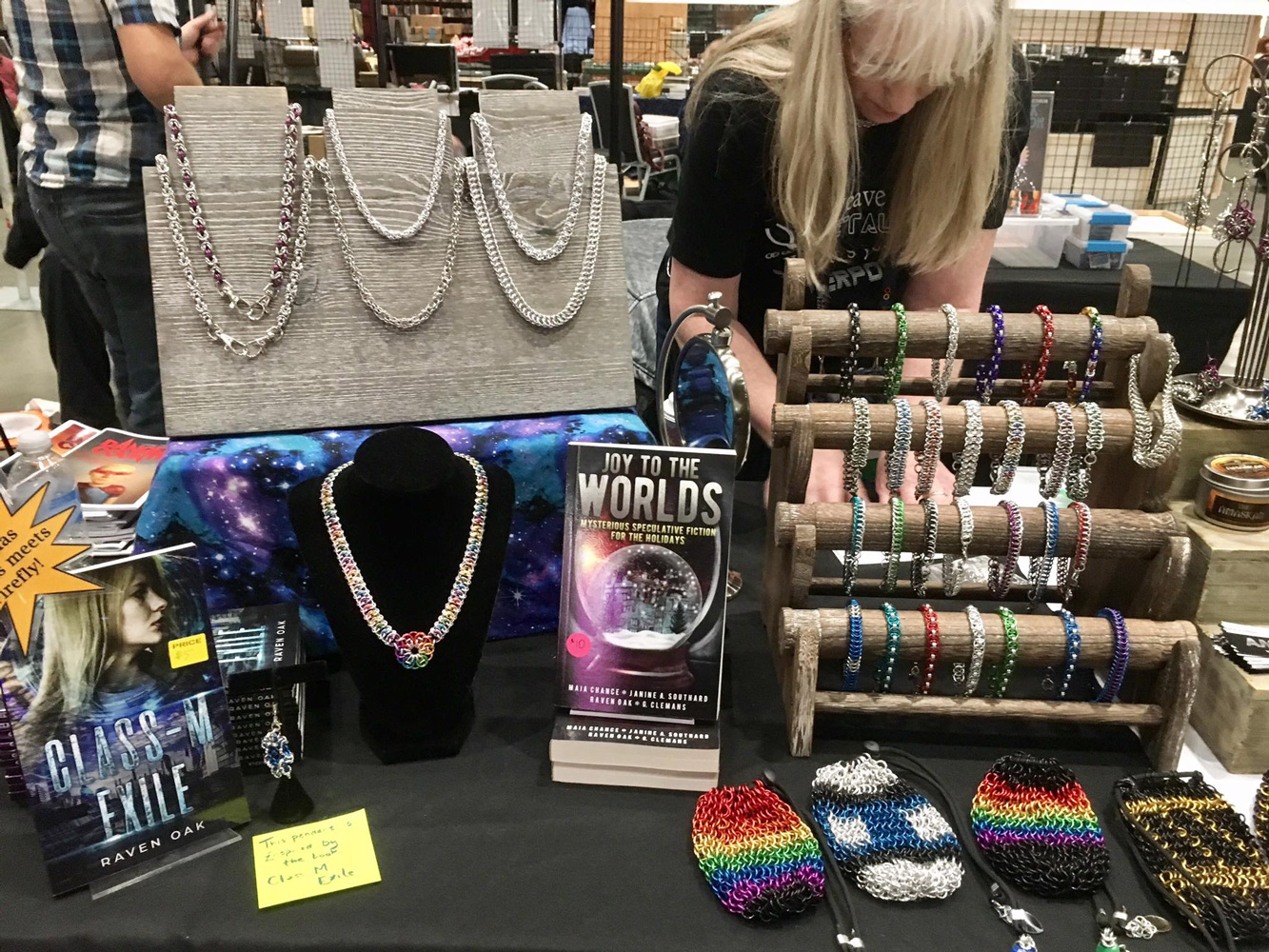 Here are some close-up shots of what we often carry!

All pendants hand crafted by Elise and come with cord or chain necklace (also available as a keychain, cell dangle, or bookmark). Two of these pendants are inspired by novels by author Raven Oak.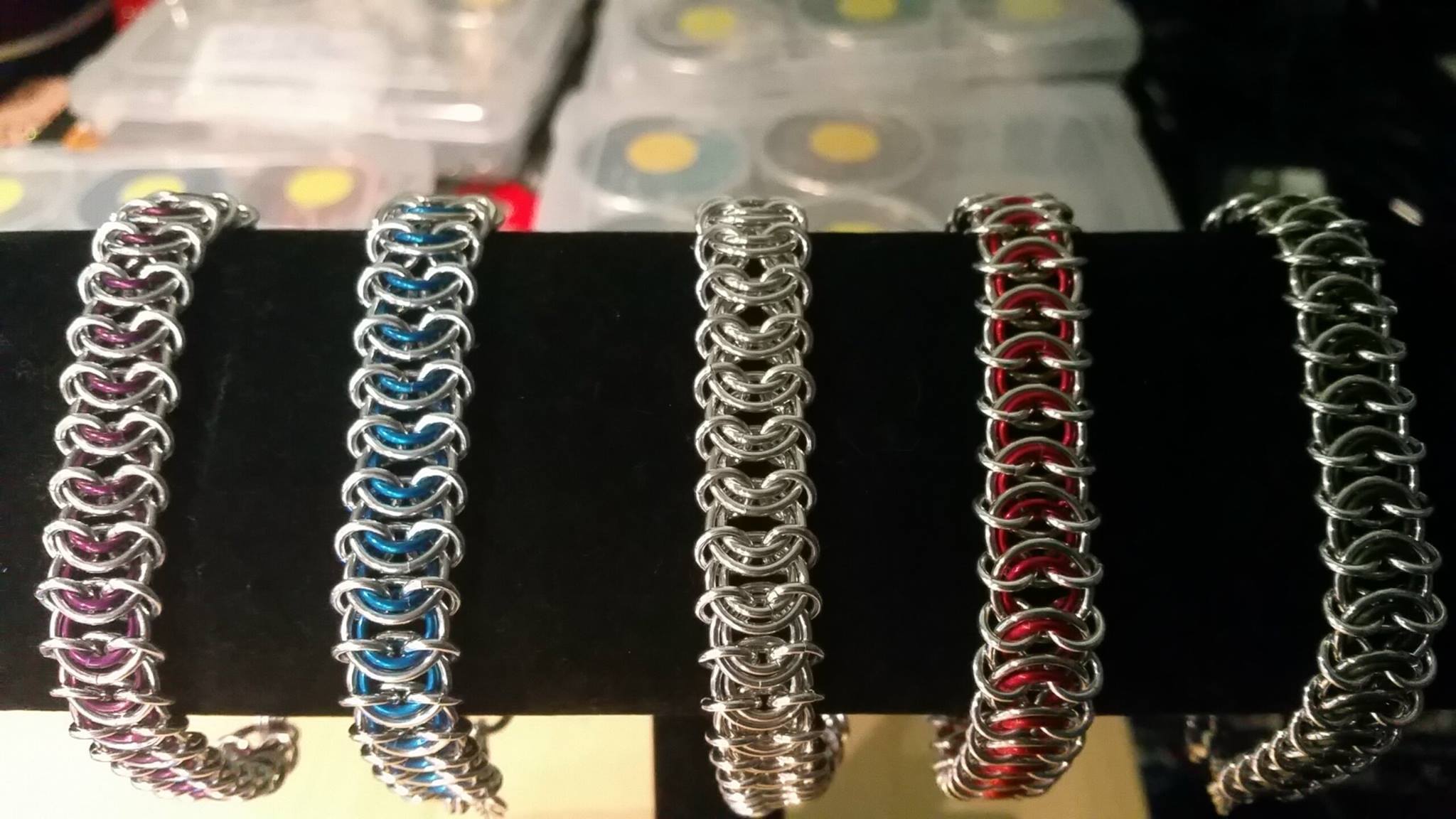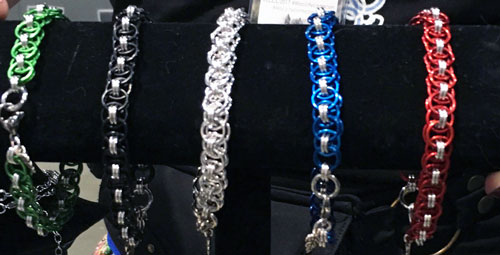 Chainemaille bracelets can be sized to fit a variety of wrist sizes and come in a variety of designs.

These bags can hold anything from dice to loose change.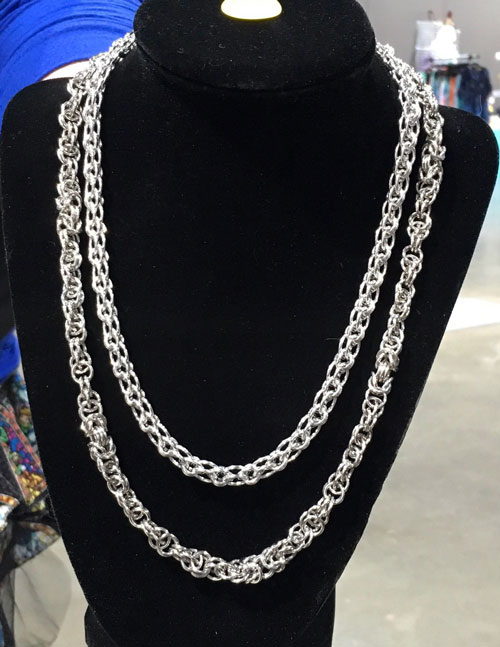 We also have a variety of necklaces. Some simple, and some complex like this special NASA necklace below.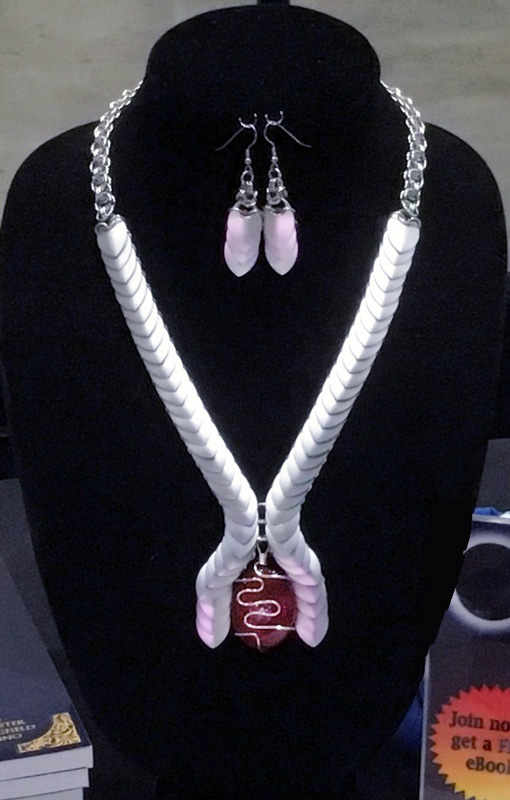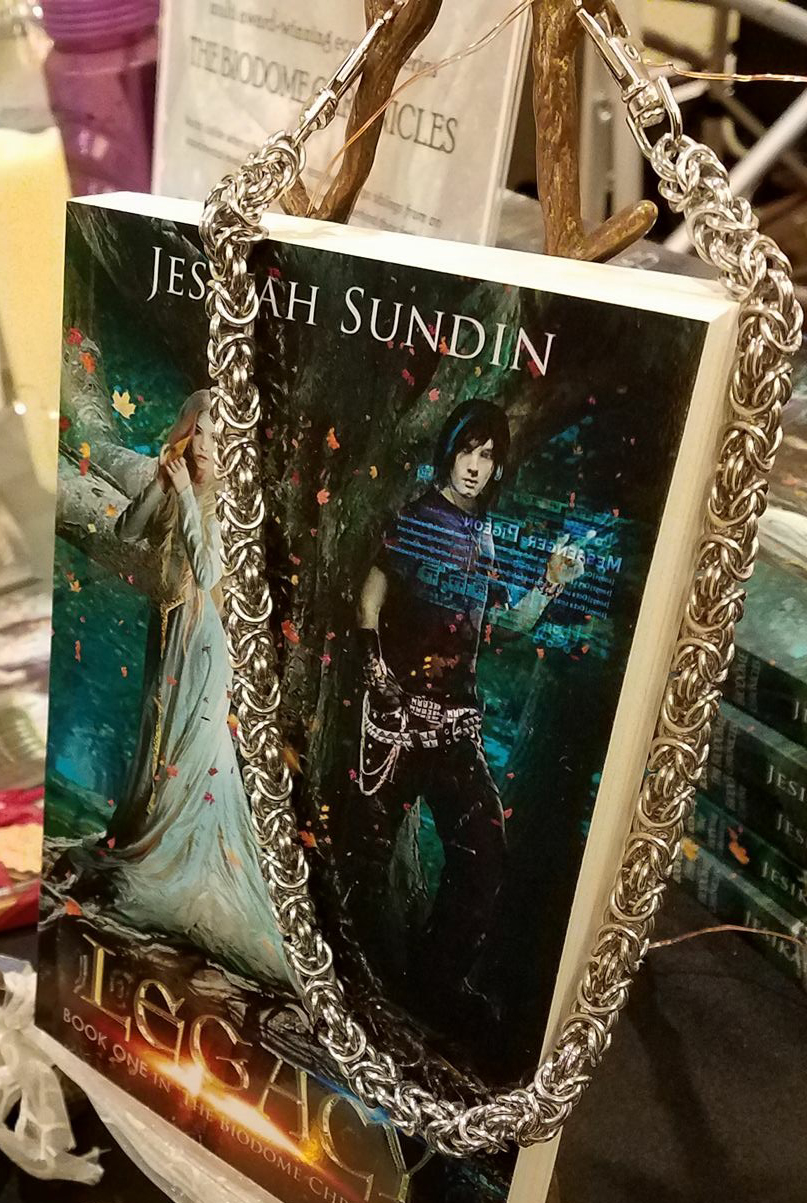 Wallet chains inspired by The Biodome Chronicles by Jesikah Sundin.

Books by bestselling science fiction & fantasy author Raven Oak

Hero-themed earrings! We're adding new designs all the time.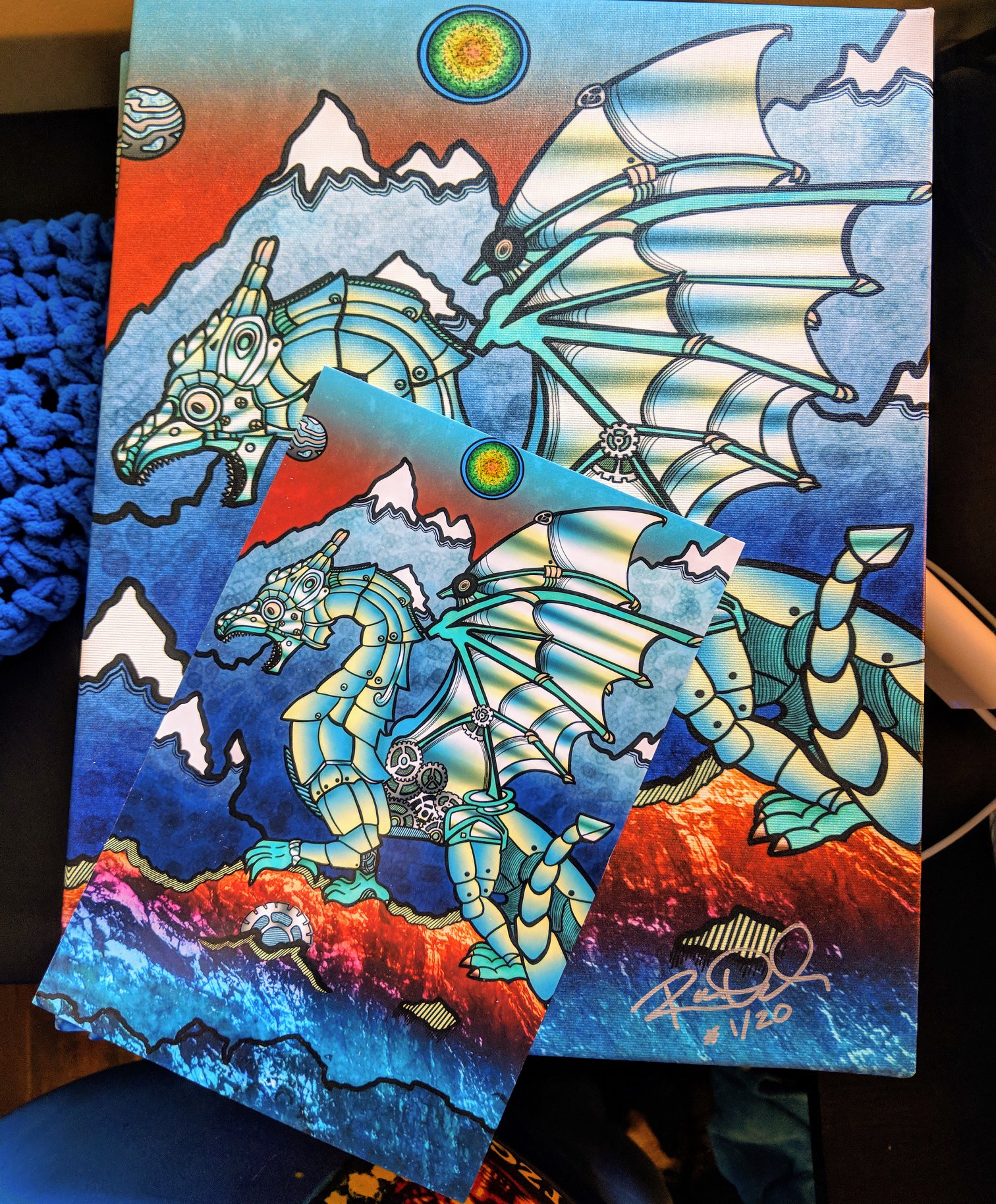 We're also selling 6×9 prints and signed & limited 11×14 canvas prints of Raven's art, all of which is inspired by her stories.
She also has some geeky art as well as originals.
There Be Dragons by Raven Oak

Howl & Sophie by Raven Oak

Self-Rescuing Damsel by Raven Oak

DiNozzo the Dark by Raven Oak

Bredych by Raven Oak

Cat-Hero-Bus by Raven Oak

The Source of All Life by Raven Oak

Aim to Misbehave by Raven Oak

All Things Ghibli by Raven Oak

Good vs. Evil by Raven Oak

Surprise! by Raven Oak

Very Special Agent by Raven Oak

Poke-cats by Raven Oak

Fire & Ice by Raven Oak

Riley by Raven Oak

The Ringers by Raven Oak

Ruth by Raven Oak

Supercat! by Raven Oak

Turtle Powered by Raven Oak

Isis the Light by Raven Oak

Wonder Kitty by Raven Oak

Planetary Distress by Raven Oak

The Marzipan by Raven Oak

Where's Kodama? by Raven Oak

Bay-zar by Raven Oak

Young Ida by Raven Oak

Adelei by Raven Oak

Snow Blind by Raven Oak

Bait by Raven Oak

Build by Raven Oak

Husky by Raven Oak

Enchanted by Raven Oak

Frail by Raven Oak

Swing by Raven Oak

Pattern by Raven Oak

Dragon Pie by Raven Oak

Overgrown by Raven Oak

Legend by Raven Oak

Wild by Raven Oak

Ornament by Raven Oak

Misfit by Raven Oak

Tread by Raven Oak

Treasure by Raven Oak

Ghost by Raven Oak

Ancient by Raven Oak

Dizzy by Raven Oak

Tasty by Raven Oak

Dark by Raven Oak

Coat by Raven Oak

Injured by Raven Oak

Catch by Raven Oak

Ripe by Raven Oak