This past weekend was the Jet City Comic Show in Tacoma, WA, where we had a booth in the dealer's hall next to our friends at Clockwork Dragon.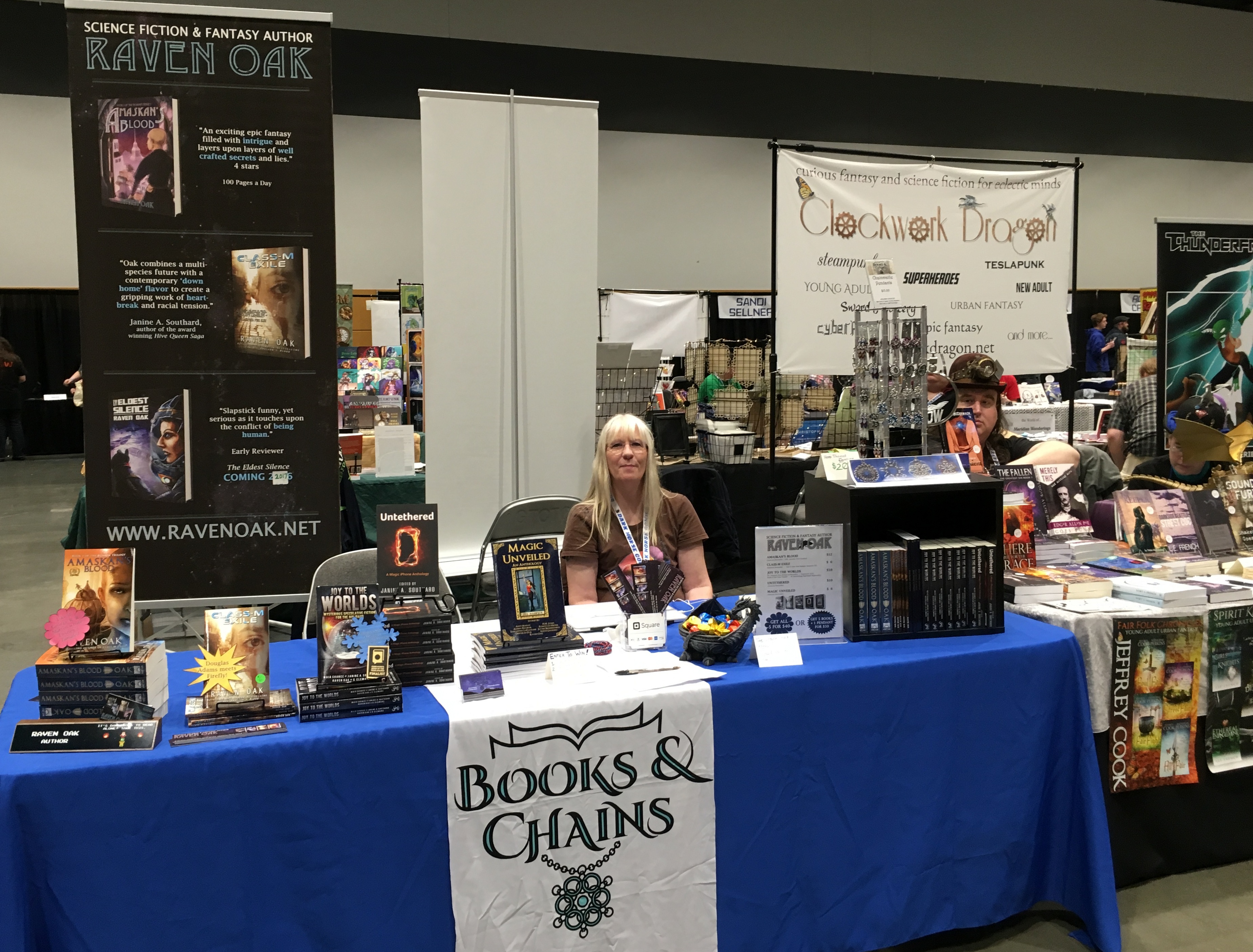 Not only did we have Elise's chainmaille pendants, but we also had hero-themed chainmaille earrings! We had a contest for a fidget toy, which was won by a guest who bought a copy of all Raven's books. She went home with a lot of loot!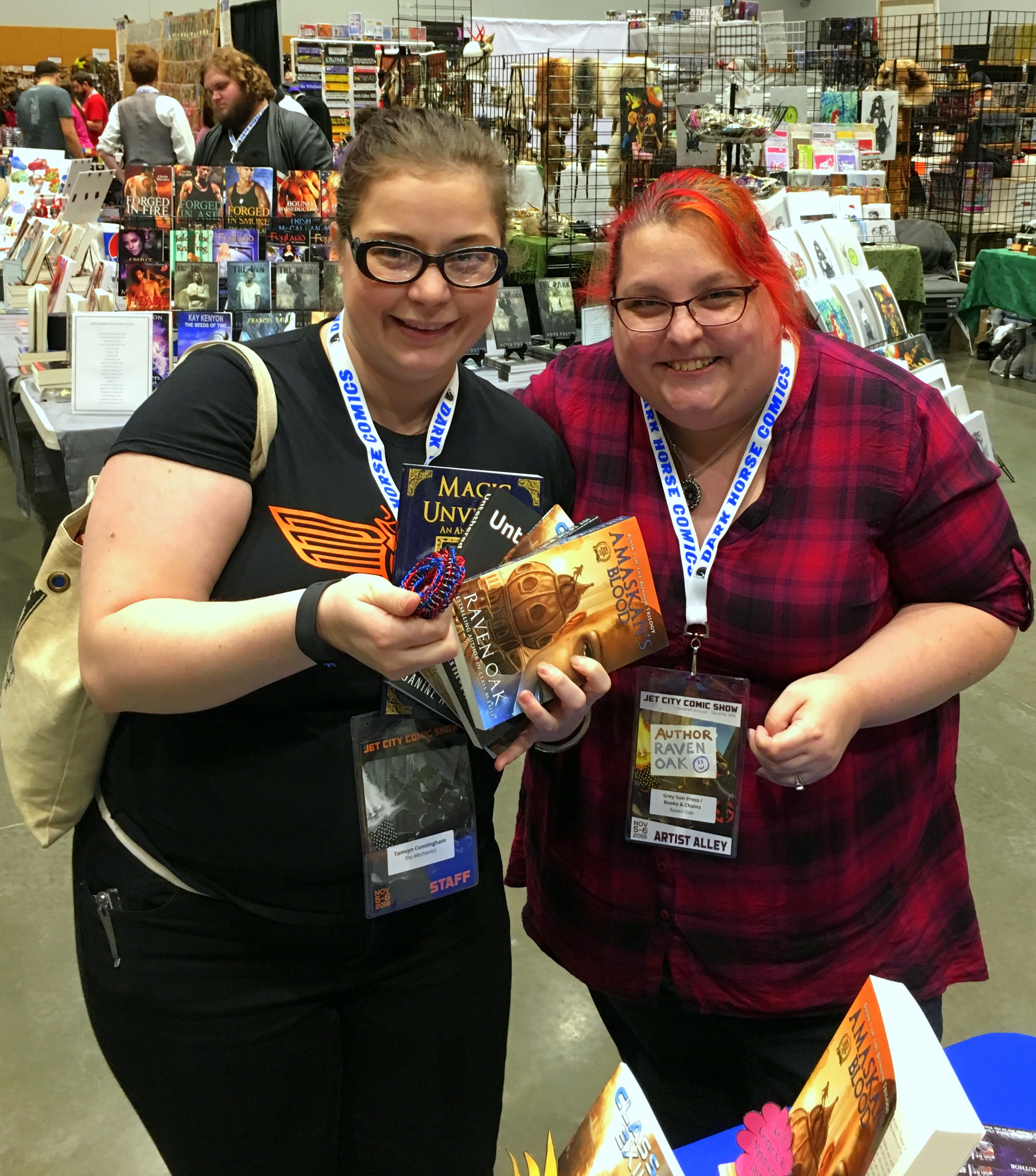 We had a great time and are looking forward to the Oddmall Holiday Show on November 19-20 in Everett, WA. Hope to see you there!